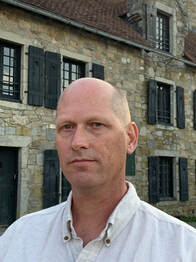 I am a historian with a specialized focus on the American Revolution in Canada.
I earned my B.A. in History from Purdue University and my M.A. in Military Studies from American Military University (Early American Land Warfare focus). I've had an avid lifelong interest in history that led me to research and publish my first book in 2013, and my passion for my work has only grown since then.
I live in Colorado, so I have to carefully plan research trips to the important historical sites and archives that form the foundation of my work - thank goodness for the digital age!

I enjoy sharing my love of history in public presentations. Past events include the Fort Ticonderoga Seminar on the American Revolution, American Revolution Round Table and historic site events, and Rocky Mountain Military Affairs Society meetings.

I have also eagerly provided my expertise as a historical media consultant
​and review reader for academic journal submissions.


---